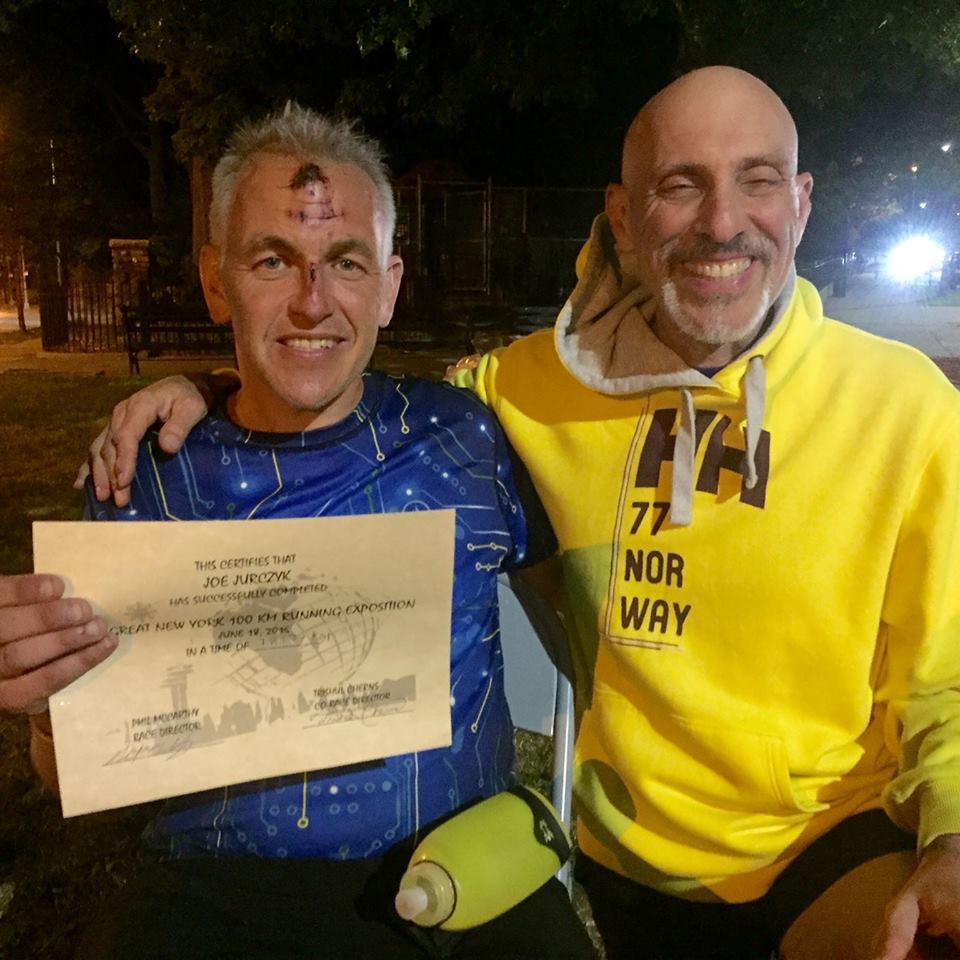 Last weekend I competed in The Great New York 100 (#tgny100).  As the picture shows, things didn't go exactly as planned.
To summarize, this is my new favorite ultra course, but I had to drop down from 100M to 100K mostly because of the heat and a lack of energy. Hope to go back and finish the job next year.
Long-Winded Version;
So it's a week later and I'm trying to recall as many details as possible, but here's the jest of the TGNY100…. The race started in Times Square, a totally surreal location for the start of an ultra, looking just like all the photos on the web site and FB group. Passing the neon signs we ran a few blocks into Central Park before running out about 40 blocks later. Exiting the Park we head west to run along roads and bike paths on the Hudson River out of Manhattan and into the Bronx. My running experience in the Bronx has, to this point, been limited to three journeys during the NYC Marathon which each seemed to last only a couple miles. This time I enjoyed a far longer run including several "real trail" miles in Van Cortlandt Park and Bronx Park…
Read more on this Facebook post.